the Telephone Marketing Division
テレマ事業部
Office summary
Division name
Telephone Marketing Division (formerly Telemart, formerly Acress)
Address

【Osaka office】
〒550-0002 2-1-1Nishi-ku Edohori,Edohori Center Building 12F,Osaka City,Osaka Prefecture F
TEL:06-6479-8210
FAX:06-4803-5255
【Fuji office】
〒416-0907 352 Nakajima, Wakao Building , Fuji City, Shizuoka Prefecture
TEL:0545-40-9000
FAX:0545-40-9010

Business content
Mail order business of health food, cosmetics, medicine etc
Number of employees
83 people (as of February, 2019)
Business policy
Familiar with TV, radio, newspaper shopping (sales order) "Telemart shopping" quickly and carefully, only products that have cleared our strict selection criteria regarding various products related to health, beauty and comfort. We deliver to you and contribute to the improvement of "QOL (Quality of Life)" to help you realize a richer, more lively and healthy life.
Business content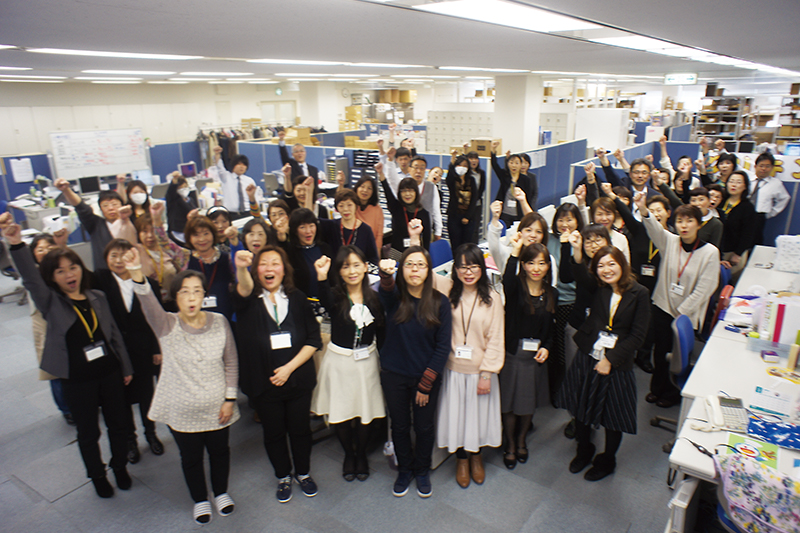 We are a telephone-enabled business unit with bases in Osaka and Shizuoka. It is a mail-order sales that does not have the opportunity to meet customers directly, but that is why we want to continue being a division that delivers the heartfelt feelings for each product together when we send the product. Therefore, we are working to deliver high quality, low priced products with safe and secure products that meet our selection criteria. The services we offer are more than just delivering products. Even after product delivery, the advisor in charge will do our best to support health, beauty and comfortable life for each and every customer.
The secret word is "customer first"
The call center, the most important department to communicate with customers directly over the telephone, will respond appropriately to all questions and questions until the customer is satisfied, and will respond firmly until you are satisfied.